Learn French: Evening Classes for Exchange Students
Accéder aux sections de la fiche
Details
Dates
Dates:
from 21/09/2020 to 04/12/2020
Timetable:
from 6pm to 8pm, twice a week
Hours:
40 hours during 10 weeks
Enrolment 2020
International or incoming exchange students will receive information about enrolment for September 2020 from the
International Relations Office
of Université de Nantes
Address
Le Service Universitaire des Langues
Grand Hall - Bâtiment N° 3
Chemin de la censive du tertre BP 81227
44312 Nantes Cedex 3
Campus Tertre
Introduction
French version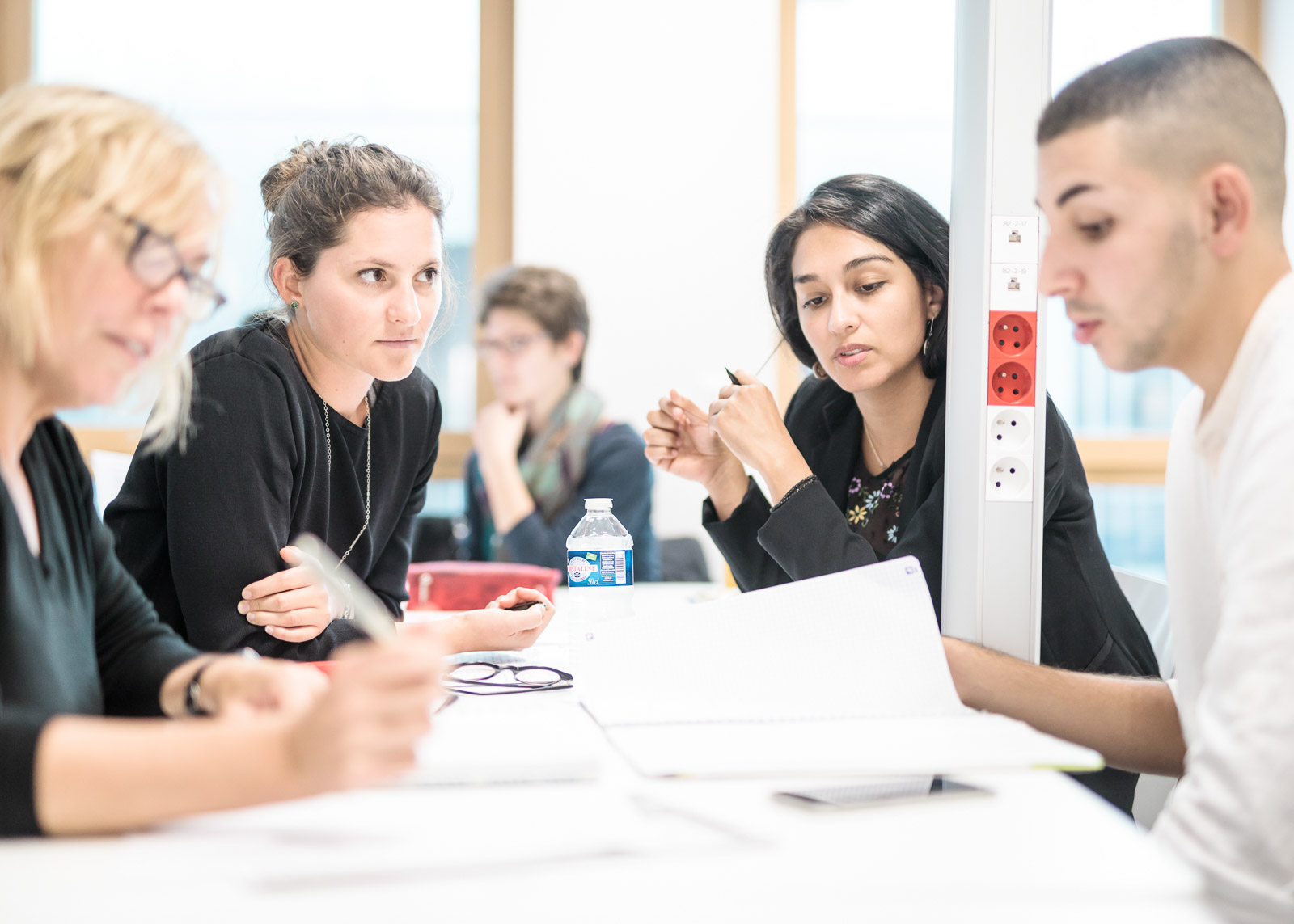 French evening classes Campus Soir take place once a semester.
These classes will be organised by Master-level students who are finishing their studies in FLE (
French as an additionnal language
).
The program is organised around the criteria found in the Common European Framework of Reference for Languages ​​(CEFR) :
communication skills, working on tasks,
being open to other languages and cultures. Activities differ according to levels but also in agreement with needs expressed by each group.



Levels
We offer all levels from the beginner level to the advanced one (A1, A2, B1, B2, C1, C2)
Learner Feedback
As part of our process of constant improvement, we collect the opinions of all our participants regarding the quality of our training.
Admission
Prerequisite
Prerequisites training
Exchange students at the University of Nantes
Target audience
Everyone from beginner to advanced level
Program
Programs are based on the Common European Framework of Reference for Languages (CERCL): general and communicative skills based on task based learning and the use of authentic language material. Tasks and activities differ according to the level of French as well as the requirements of the group.
| | |
| --- | --- |
| Beginner level | Talk about yourself, introduce yourself, talk about your preferences, your environment, understand directions, describe things, talk about the past |
| Intermediate level | Talk about the past, describe things in detail, express personal preferences, justify your opinions |
| Advanced level | Express an opinion, argue to defend a point of view |
Submission
Tuition
Courses are free of charge for Exchange Students
Conditions of submission
Mis à jour le 08 September 2020 par Barbara CHICOTOT.