Learn French evening classes: exchange students
Introduction
French version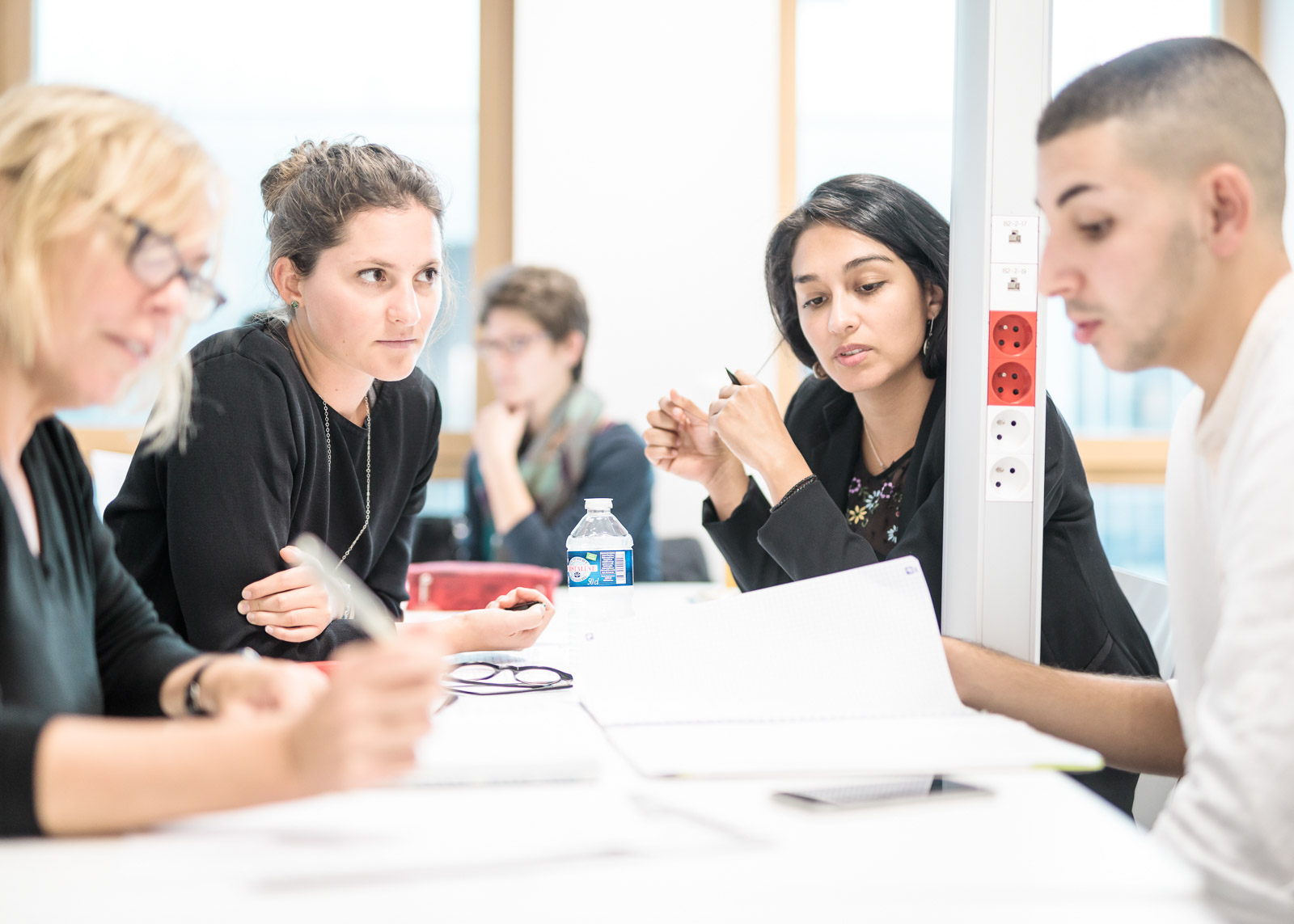 Courses of Campus soir in french take place once a semester.
Master students of French as Foreign Language, specialized in teaching engineering, organize classes.
Students will receive their group according to the result of the French online test.




Levels
We propose all level classes from the beginner level to the advanced one (A1, A2, B1, B2, C1, C2).
Program
Programs are based on the Common European Framework of Reference for Languages (CERCL): general and communication, access to languages and cultures. Activities differ according to the French level as well as to the necessities of the group.
| | |
| --- | --- |
| Beginner level | Talk about yourself, introduce yourself, talk about your preferences, your environment, understand directions, describe, talk about the past |
| Intermediate level | Talk about the past, describe, express personal preferences, justify |
| Advanced level | Express an opinion, argue to defend a point of view |
Training dates
Training dates: from 28th January 2019 to 5th April 2019

Timetable :

twice a week from 5.30pm to 7.45pm

Hours:

40 hours during 9 weeks
Location

Registration steps
Confirm your registration to the International Relations Office
Online test : 21st January 2019
Receive the timetable : from 22nd to 25th January 2019
Mis à jour le 17 January 2019 par Elisa MAZZANTINI.